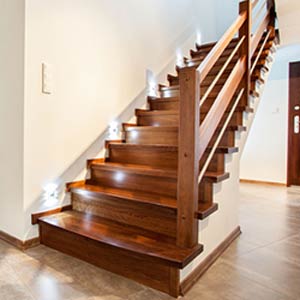 When installing a hardwood floor the stairs are often forgotten. However, hardwood stairs can add remarkable touch of beauty to a home. Premium Hardwood Canada has a number of stair treads available in various exotic hardwoods. Perfect for any type of stairs, the luxury is not something you want to miss out on.
Visit the hardwood products page to learn more about the hardwood products available.
For more information on exotic hardwood decking products or to order, call Us at 1-888-973-0073 or use the contact form on our contact us page.